An Award-Winning Chamber of Commerce Program Idea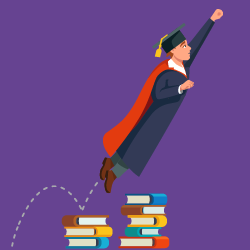 Help your chamber hit the ground running with this Grand Prize-winning chamber of commerce program idea from the Fort Smith Regional Chamber of Commerce in Fort Smith, AR.
One of over 100 entries in the 6th Annual Chamber Innovation Awards Competition, the Chamber was in good company with 8 other noteworthy events and programs from chambers of all sizes across North America.
The Fort Smith Regional Chamber of Commerce has 1,100 members and 8 employees. Their "Chamber Signing Day" program puts a spotlight on students staying local to fill the workforce pipeline.
Every year, high school athletes across the country smile for the cameras with pen in hand and sign national letters of intent to play college sports. Colleges distribute press releases, high schools host ceremonies, athletes are interviewed, and sports pundits comment and analyze, all creating an overnight hometown legend.
Over 3 million students graduate from high school each year; 7% will play sports in college, and only 2% will compete at the Division 1 level. Graduates who opt to enter the workforce, pursue higher education locally, or enroll in school part-time to serve in apprenticeships or internships are often overlooked.
The Fort Smith Regional Chamber of Commerce saw an opportunity and partnered with the community, local businesses, the local college, and area school districts to host a signing day for high school and college students joining the regional workforce.
After two years of planning, months of applications and interviews, the event took place in conjunction with the Chamber's monthly First Friday Breakfast. The inaugural program had 40 students sign letters of intent, 31 of whom were able to attend the event, publicly committing to jobs, internships, and mentoring programs.
Tired of double data entry? See why half of U.S. chambers use ChamberMaster Membership Management Software.

The program serves as part of an overall initiative to reinvigorate the local workforce – with a focus on healthcare, advanced manufacturing, and IT jobs. Filling the workforce pipeline creates jobs, adds dollars to the tax revenue base, increases interest in local employment opportunities, and contributes to attracting new companies to the area.
Get your copy of The Big Book of Chamber Ideas, Vol. 6. >>