What's an SEO Keyword? Why it Matters and How to Use It.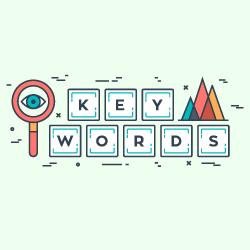 According to Techopedia, a keyword (in the context of search engine optimization) is a particular word or phrase that describes the contents of a web page. It helps search engines match a page with a search query.
Think of keywords as a short summary of a web page.
To determine the most relevant keywords for your organization's site, create a list of topics, products, or services related to your organization, and put them in a spreadsheet.
Next, enter some of those words and phrases in a search engine. See what pops up. If you're on the right track, relevant sites will appear in the results. Pay attention to the headlines to get an idea of what works.
Why Member Engagement No Longer Means Face-to-Face. >>
Then, research other sites for relevant keywords. It may be a competitive organization or a site that has an audience overlap with your prospective members. There are dozens, if not hundreds of online tools to help accomplish this. Google's keyword tool is free and allows you to search for specific keywords and then enter a competitor's URL to get ideas.
You'll likely encounter high-demand keywords, which are expensive and difficult to get results with. So, try to avoid popular, competitive phrases.
If you're running into too many, high-demand keywords, consider using long-tail SEO keywords. For example, if you are a small chamber, the search term "chamber of commerce" is likely pretty competitive. To get past this, add more words such as "Chamber of Commerce in Minnesota" or "Small Business Health Insurance Nisswa" (linking that one to your member benefits page). Help your members get online exposure with long-tail keywords like "find a dentist in Nisswa, Minnesota" then link it to your member directory. The possibilities are endless.
The Chamber Success Kit: Tools to Help Chambers Thrive. >>
It's important to consider searcher intent when building your keyword strategy. To ensure relevancy, think of how users will be searching for specifics. If you want to get deep, establish keywords for different types of visitors. Each category or demographic requires its own keywords.
Like anything, SEO keyword strategies can be as simple or complex as you want to make them. But, if you have a website, it's easy to include them as part of your everyday website management process. When you're posting a blog, updating photos, etc., use meta-tags, meta-descriptions, alt image descriptions, headers, and more. Most CMS platforms make this fairly simple—you just type them in.
Pro-tip: don't confuse the search engines with keywords that are irrelevant in an attempt to generate traffic. Your ranking will suffer the consequences.
Over time, track analytics to see what is and isn't working. Adjust accordingly.
Building or updating your chamber's website? Get in touch for ideas to drive traffic to your most important public-facing asset.>>
SEE ALSO: Website Governance for Chambers